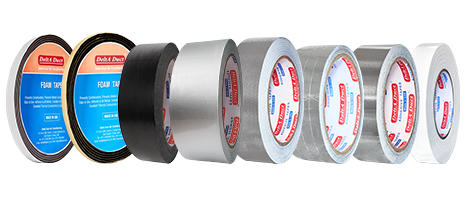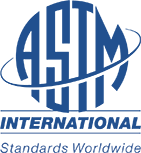 Delta Duct Adhesive Tapes
Delta Duct Adhesive Tape is widely use in all HVAC – R applications and is tested as per ASTM E84. Available in 2″, 3″ & 4″ wide and 25-yard standard sizes.
Any other custom-made sizes will be available upon request.
Types:
Aluminium Tape (Alu Foil Tape)
Delta Duct Aluminium Foil Tape is nominal dead soft aluminum foil with strong high performance synthetic rubber-resin adhesive and protected by easy release liner. Ideal for sealing joints / seams against moisture and vapor on foil jacketing insulation.
Alu Glass Tape (FR Grade)
Delta Duct Alu Glass Tape is a foil-glass cloth backing with strong high performance flame-retardant acrylic adhesive and protected by easy release liner. Specially designed for sealing insulation joints and seams against moisture and vapor on foil-glass cloth. Suitable for both HVAC and industrial application.
Delta Duct FSK Tape is a 3-way FSK backing with strong high performance aggressive synthetic rubber adhesive and protected by easy release liner. Super performance, professional grade 3-way foil-scrim-kraft tape.
Reinforced Alu Foil Tape (FR Grade)
Reinforced aluminium foil tape is a Foil-Scrim backing, combined with a transparent high performance solvent acrylic adhesive, protected by an easy-release silicone release paper. Suitable in HVAC industry for joining and sealing Foil-scrim Facing laminated fiberglass blanket / duct board / pipe section joints and seams; joining and sealing flexible air duct seams and connections
Delta Duct Alu Pet Tape, is combined with a high performance solvent based acrylic adhesive. Excellent for installation of XLPE Insulation joints, fixing copper tube of Refrigerator, Joining and sealing Polyester-Foil laminated insulation pipe's joints and seams. Sealing solar-reflecting board's seams. General purpose holding, patching, sealing and masking applications – indoors and outdoors.
Delta Duct EVA Foam Tape (Single Sided) is based on EVA backing material, coating on one side with strong solvent acrylic adhesive or hot melt adhesive and with white/yellow silicon paper/glassine silicon paper as release liner. EVA Foam tape is designed for adhering to the irregular surface, fixing the nameplate, auto-mirror and often used in the automobile industry such as door sealing strips, pedal and metal boards.
Delta Duct NBR Foam Tape (Single sided) provides an excellent seal with good durability. It is also provides a good seal against outside elements including moisture. Excellent Waterproof power, Anti shock, Sound resistance, Heat resistance, Anti chemical things, UL resistance.
An intumescent strip sealant 12mmx 3mm which can provide 4 hours resistance to the passage of fire and smoke in metal ducting. Very cost effective to other rigid/semi-rigid fire resistance materials. No primers are required.
Double Sided PE Foam Tape
Double Sided PE Tape has strong and persistent adhesion with good weather resistance, chemicals resistance, buffering performance, voice absorption, and water-proof and excellent adhesion performance. It has very good adhesion to various plastic material surface, esp. suitable for the adhesion between the plastic parts (PE/PS/ABS/PP/PC/PVC) and the glass, metal. Also suitable for the hook and fabrics etc.
Delta Duct is among the best aluminium tape manufacturers and suppliers in the UAE. Along with aluminium tapes, we are always stocked for all other above-mentioned tapes at our facility.
Product Flyer: